---

The Mourning (in progress)
multi-channel video

An hours-long dive into the paradoxical array of emotions manifested by football fans on the day of the death of Diego Armando Maradona, in November 2020.


Concept / Editing
Bruno Christofoletti Barrenha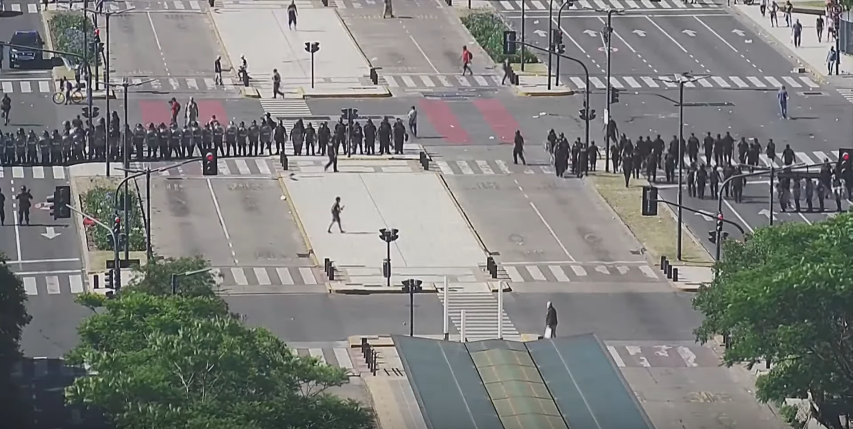 ---

Fever Pitch (2021)
multi-channel sound > second-hand pocket radios, fm transmitters

Concept / Sound Design / Setup
Bruno Christofoletti Barrenha
Master Project at the University of the Arts Bremen.
Motivated by the COVID-19 pandemic situation, which changed the essence of football by extracting what is most valuable in it – the fans, their energy and devotion – FEVER PITCH is a sound installation that reflects on the role that sound plays in the experience of a match.

It consists of four short-range FM transmitters and 12 second-hand pocket-radios attached to the wall, resembling a football team line-up. The listeners may also approximate their ears closer to the radios if they want to listen to specific sounds coming from distinct sources.

All the chants in the installation are sung by fanbases of different South American football clubs and follow an idea of motivation, passion and death as a basis to explore narratives of affection, belonging, and also a critique to the position of football – which, despite facing a pandemic, continued non-stop.

"No vengo por salir campeón"
– Los Piratas Celestes de Alberdi, fanbase of Club Atlético Belgrano (Argentina).


No vengo por salir campeón,
Vengo porque te quiero.
Yo vengo para recordar
A los que ya se fueron.
Doy gracias a todos los que dejaron la vida,
Esta barra no se olvida,
Los lleva en el corazón!






I don't come to be a champion,
I come because I love you.
I come to remember
Those who have passed away,
I thank all of those who have left this life,
This crowd won't forget you,
We carry you on our hearts!